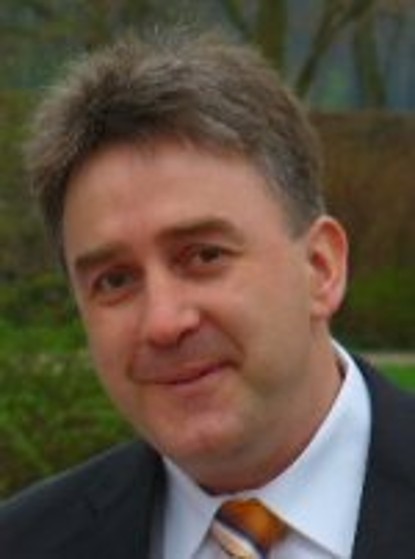 Dr.-Ing. (habil.)
Stefan Göbel
Head of the Serious Games research group
Working area(s)
Serious Games, Standardization: Serious Games metadata format, RAL quality criteria, Authoring, Control, Evaluation
Contact
stefan_peter.goebel@tu-...
work +49 (0) 6151 16 20390

Work S3|20 104
Rundeturmstraße 10
64283 Darmstadt
At the moment I'm primarily working in the home office.
Please send me an email to get in contact. Phone calls are not transfered to the mobile phone.
Thanks a lot for your understanding.
Research Interests
Authoring: Collaborative Authoring, Authoring Tools, Procedural Content Generation
Control: Personalization and Adaptation, Game Mastering, Sensor-based control
Evaluation: Technology-based evaluation of effects: Learning/health/awareness .. effects and user/game experience
Reference Model Serious Games metadata format, quality criteria
Former topics include
(Geo-) Graphic Information Systems, Information Visualization
Interactive Digital Storytelling, Story-based edutainment applications
Name: Stefan Göbel
Date and place of birth: 28. Mai 1971 in Jugenheim
Nationality: German
Family status: married, 2 childs
Living place: Darmstadt-Arheilgen
Portrait "Der Robin Hood der ernsten Computerspiele", von Marion Mink, 2013.
Mehr erfahren (opens in new tab) (only in German)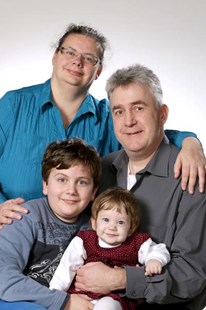 Short CV
Dr. Stefan Göbel is assistant professor heading the Serious Games research group at Technische Universität Darmstadt (TUDa). His research interests include the creation (authoring), control (personalization and adaptation) and evaluation (measurement of effects) of serious games.
Stefan holds a PhD and habilitation in computer science from TUDa and has long-term experience in Graphic Information Systems (GIS; topic of the dissertation is 'Graphic-Interactive Access to Geodata Archives', being prepared at the Fraunhofer Institute for Computer Graphics), Interactive Digital Storytelling, Edutainment and Serious Games. Dr. Göbel is the author of 180+ peer reviewed publications and initiator of the GameDays science meets business workshop (national) and the int'l Joint Conference on Serious Games.
Stefan Göbel provides lectures and practical courses in Serious Games and Digital Storytelling since 2003. Beforehand, in the role as Phd student/scientific staff at Fraunhofer IGD, he was involved in teaching activities in the field of (geo)graphic information systems and information visualization.
Dr. Göbel has extensive experience in initiating, managing and coordinating projects – both publicly funded and industrial – on regional and (inter)national level. Examples include the EU projects INVISIP (personal role: initiator and S/T coordinator), art-E-fact (coordinator), INSCAPE, U-CREATE, 80Days and ALFRED (both management board and WP lead), the BMBF-funded projects inDAgo, NeuroCare, PDExergames, the BMWI ZIM project Serious Games Technologies, DeepSpaceBIM 4.0 (BMVI) or StoryTec, VR-Diagnosis and Genius (LOEWE ModellProjekte), LOEWE IDG (LOEWE FSP), WTT Serious Games (state of Hesse) and several industrial projects.
2016 Dr. Göbel as co-author published a first textbook on Serious Games. 2018 he organized a workshop towards a Serious Games Metadataformat to describe Serious Games in a standardized way (DIN/SPEC 91380).
Education
1991 – 1997: Study of Computer Science at Technische Universität Darmstadt (TUD). Supplementary courses in economy and applied pedagogics. Degree: Diploma in Computer Science (Dipl.-Inform.).
2002: Graduation at TUD. Topic of the dissertation: Intelligent graphic-interactive access to geodata archives. Degree: Phd in Computer Science (Dr.-Ing.).
2017: Habilitation at TUD, Computer Science. Title (German): Autorenumgebung für Serious Games – StoryTec: Eine Autorenumgebung und narrative Objekte für personalisierte Serious Games.
Job, professional experience
since January 1st, 2022: Head of the research group Serious Games at TU Darmstadt
2008 – 2021: Head of Serious Games at the Multimedia Communications Lab – KOM at TUD. Since 2012 also Academic Councilor of KOM at TU Darmstadt.
WS 2007/08: Associate professorship at the Darmstadt University of Applied Science, faculty of Media.
2002 – 2008: Head of department "Digital Storytelling" at the Computer Graphics Center e.V. in Darmstadt.
1997 – 2002: Scientist at the department "Graphic Information Systems" at the Fraunhofer IGD in Darmstadt; since 2002 acting manager of the department.
1994 – 1997: Supplementary staff at the Computer Science faculty at TUD (tutor) and at the department of "Visualisation and Virtual Reality" at the Fraunhofer Institute for Computer Graphics (programmer).