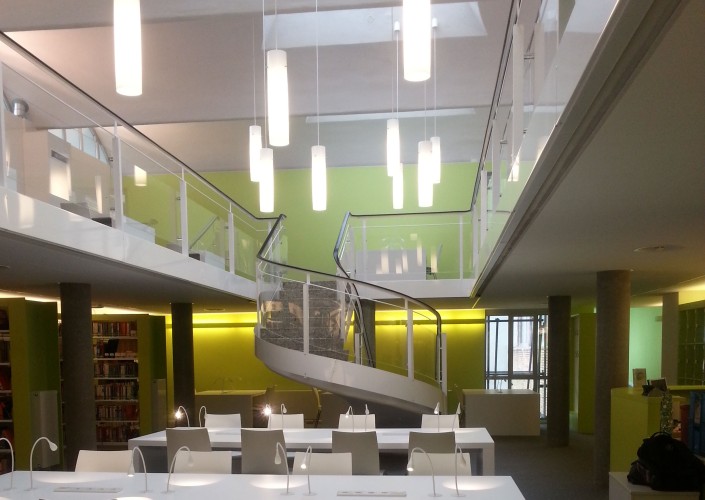 Picture: Katrin Binner
Kittler Student Center
The Kittler Student Center (KSC) in S3|06 is the supervised learning center for all students in the department. Here you have access to the latest specialist literature. The international team offers study-related assistance up to individual exam preparation.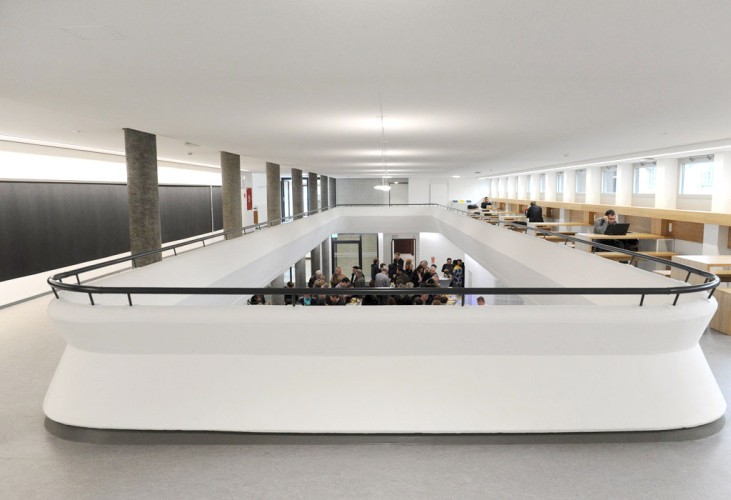 Picture: Claus Völker
Racecourse
Tutor's Tea Time: During the semester, experienced tutors are available to answer questions on Mondays through Thursdays from 4 p.m. until the Hans Busch Institute closes. In a relaxed atmosphere, problems are discussed and solutions are pointed out at the blackboard.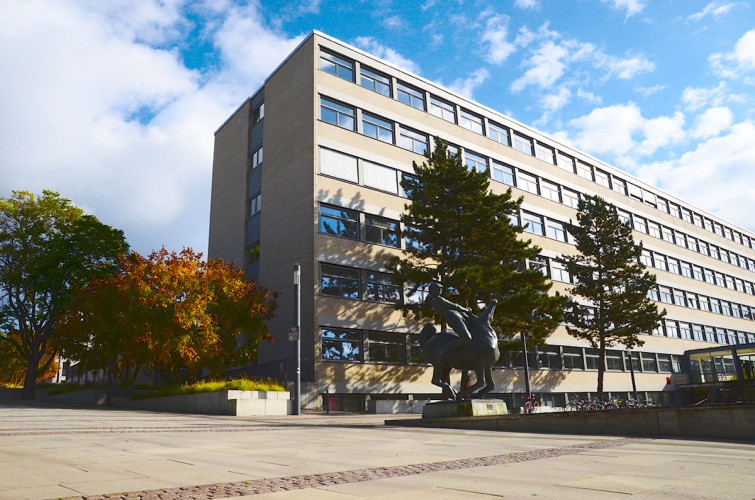 Picture: Fachbereich etit
Learning Centre in S3|10
The learning centre in S3|10 offers students approximately 100 learning spaces. It is located in the Dolivo building (S3|10, directly opposite the Hexagon) on the 1st floor.