Pupils' Project Days return to in-person event
After a year's break due to the pandemic, the Pupil's Project Days for grades 5 and 6 took place at the beginning of June. The students of the Melibokusschule and Eleonorenschule proudly present their self-made Otto robots.
2022/06/20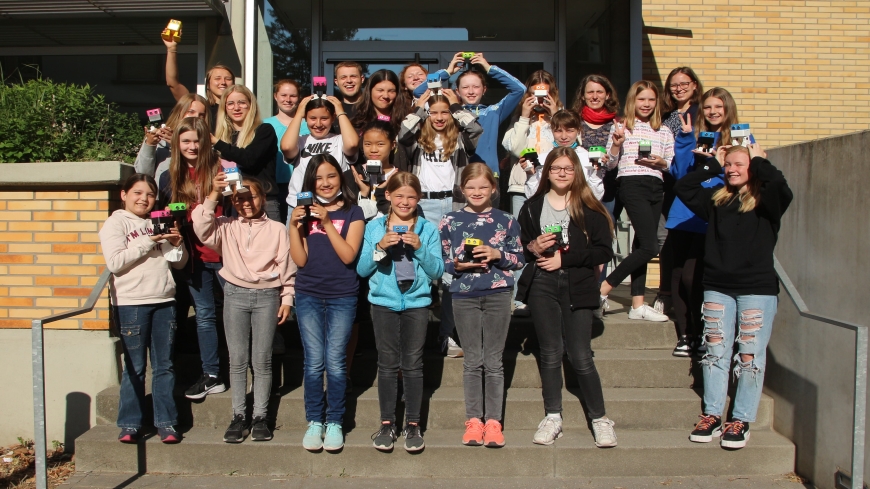 For three mornings, our PHD students Sven Suppelt and Sonja Wismath, together with three female students of electrical engineering and information technology, accompanied the 20 children of the Melibokusschule and Eleonorenschule in assembling and programming their first own robot
The modular Otto robot moves around with its motor-assisted legs and feet. Otto can recognize objects with his eyes and react to them with sounds, for example. With the help of the child-friendly programming software Otto Blockly, the schoolgirls turned their robots into an alarm system and made him dance a choreography of their own making.