What speaks in favour of embarking on a degree in Information and Communication Engineering (iCE) at TU Darmstadt? What prerequisites and interests should you have on board if you want to study iCE? What will await you during the programme at TU Darmstadt? What are the career prospects of graduates in iCE? What should students at TU Darmstadt look out for and what should they focus on?
Sameer
"TU Darmstadt offered me almost everything I was looking for."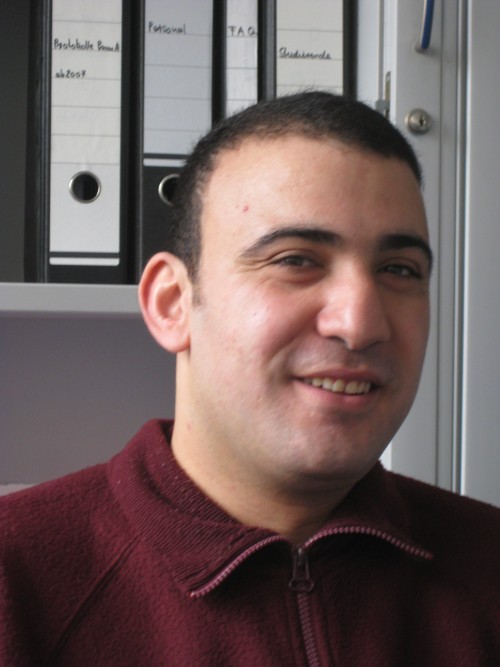 Picture: etit
When I first got admitted to the ICE master program in TUD I thought, OK, this is one of the best technical universities in one of the best technically-developed countries in the world, and my expectations were set really high. Amazingly enough, after I made it to Darmstadt I realized how underestimating I was!
TUD offered me almost everything I was looking for in an university; Highly skilled professors, a wide variety of courses to choose from according to my fields of interest, various teaching methods; lectures, exercises, seminars, projects, accompanied with highly-developed and well equipped-labs to strengthen my theoretical background. All accommodated in an international community, which gave me the opportunity to make friends from all over the world. I consider TUD a multinational university.
Besides, the city of Darmstadt has many preferences on its own, lying in the heart of Germany, with easy connections to whole Europe, good public transportations, friendly people, reasonable living prices, as well as many cultural and social events. Darmstadt is small enough to be a quiet city, and large enough to offer its inhabitants all the facilities they need.
Recommended external content
We have selected external content from YouTube for you and would like to show it to you right here. To do this, you must reveal it with one click. You can hide the external content at any time with another click.
I agree to external content from X being shown to me. This may result in personal data being transmitted to third-party platforms. You can find more information in our Privacy Policy.
Salman
"We invented the electrical engineer."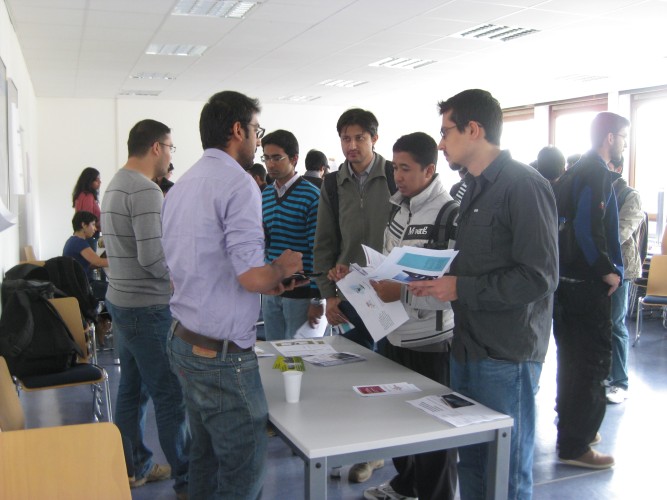 Picture: etit
Confused, motivated, dreaming, hoping and believing were the state of my mind switching right after the other with endless questions about the fact that I am going to take a leap ahead that will change most of my life and indeed it did. Germany! the land of Ideas!
My Idea! To work towards an ambitious goal of graduating from the Technical University of Darmstadt and be part of the league of Engineers and wear the batch "We invented the Electrical Engineer".
Happy and 100% satisfied about my decision because I got the opportunity to excel and explore not just academically but culturally and socially I am a different and better person.
Endless possibilities to work and choose the best career for you because TU Darmstadt trains you to be extremely competitive with rigorous and exhaustive studies giving a tinch of practical exposure bundled with high academic research.
Thanks ETiT!
Ramkumar
"TU Darmstadt is one of the pioneers in electrical engineering."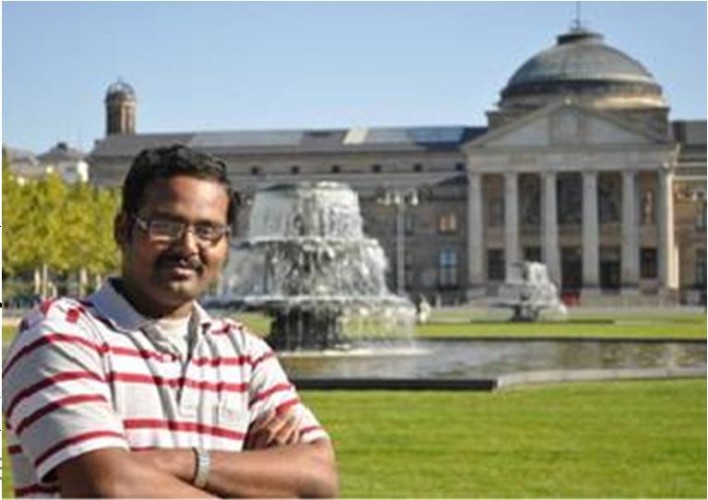 Picture: Ramkumar
Germany, known for engineering, cars and history, is essentially a land of innovation in every field. One of the safest places on earth for women, I would say. The people are disciplined and organised, and at the same time, kind-hearted.
I am currently pursuing an International Master's degree at Technical University of Darmstadt. TU Darmstadt is one of the pioneers in electrical engineering in Germany. The city of Darmstadt is 18 minutes from Frankfurt by train. My field of study is Information and Communication Engineering, very much a diversified course, where one can specialise amongst a wide range of options. I am planning to specialise in Wireless Sensor Networks and Mobile communication.
There is freedom and flexibility to the core in professional and academic areas. I admire and appreciate their practice of aiming for the best and not just settling for the second best option.