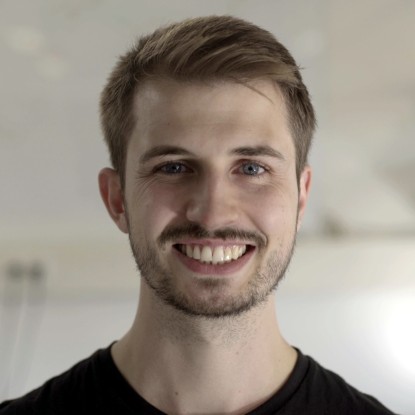 Contact
niklas.schaefer1@tu-...
work +49 6151 16-20667

Work S4|22 109
Magdalenenstr. 2
64289 Darmstadt
Research Interests
Assistance systems for human locomotion
Adaptive control schemes for human-robot interaction
Wearable human-machine interfaces
Haptic feedback for sensory substitution and augmentation
Short Biography
Niklas Schäfer received his M.Sc. in electrical engineering from Technische Universität Darmstadt in 2018. He started his PhD in the Measurement and Sensor Technology Group at Technische Universität Darmstadt in November 2018.
Projects
Seamless integration of assistance systems for natural locomotion of humans (2022 – 2024), funded through a Research Training Group (GRK 2761) by the German Research Foundation (DFG), LokoAssist. grant no. 450821862