Leaving the past behind us. Ready for the future.
The etit graduation ceremony of the 2019/20 winter semester
03.03.2020 von Markus Meyer
The winter semester has nearly run its course. For about 100 graduates of the etit Department, this semester has been the final one in their university career to date. On 14 February 2020, they congregated for their graduation ceremony at the repurposed historic Maschinenhaus (turbine building) of TU Darmstadt, where they received their Bachelor's and Master's degree certificates along with words of congratulations from their professors and invited speakers.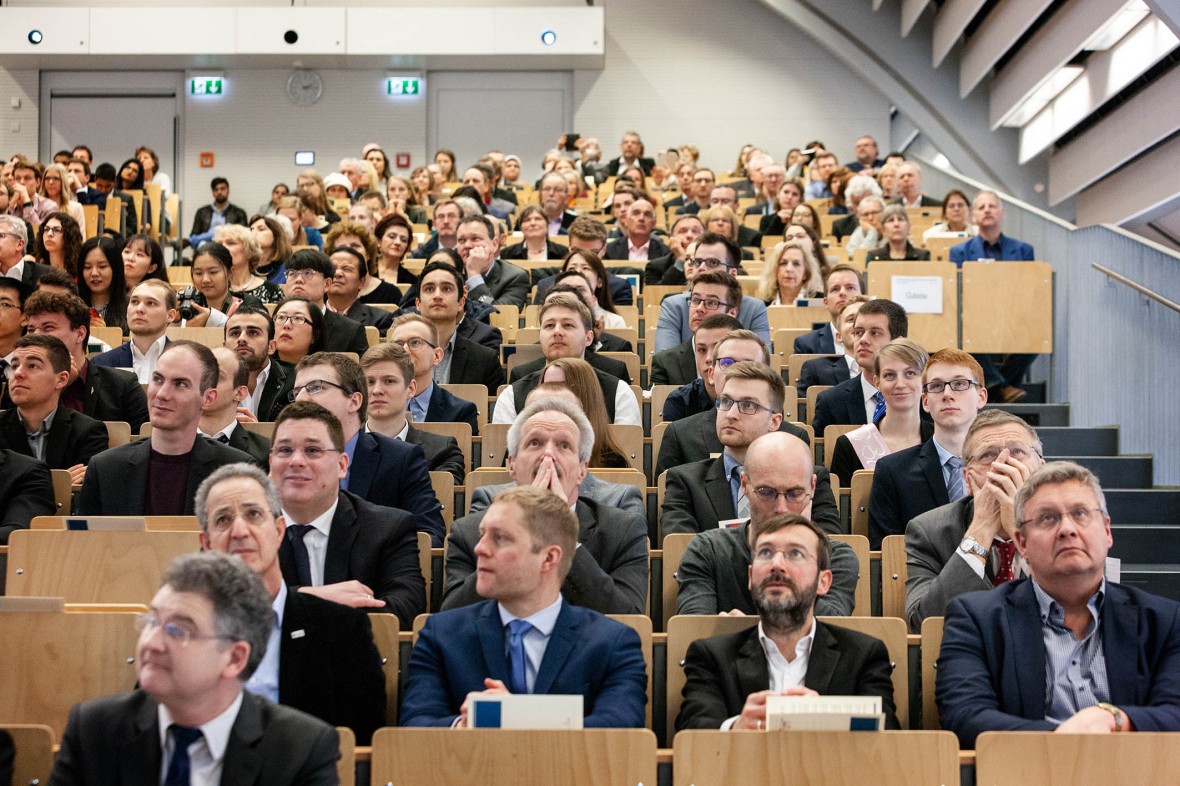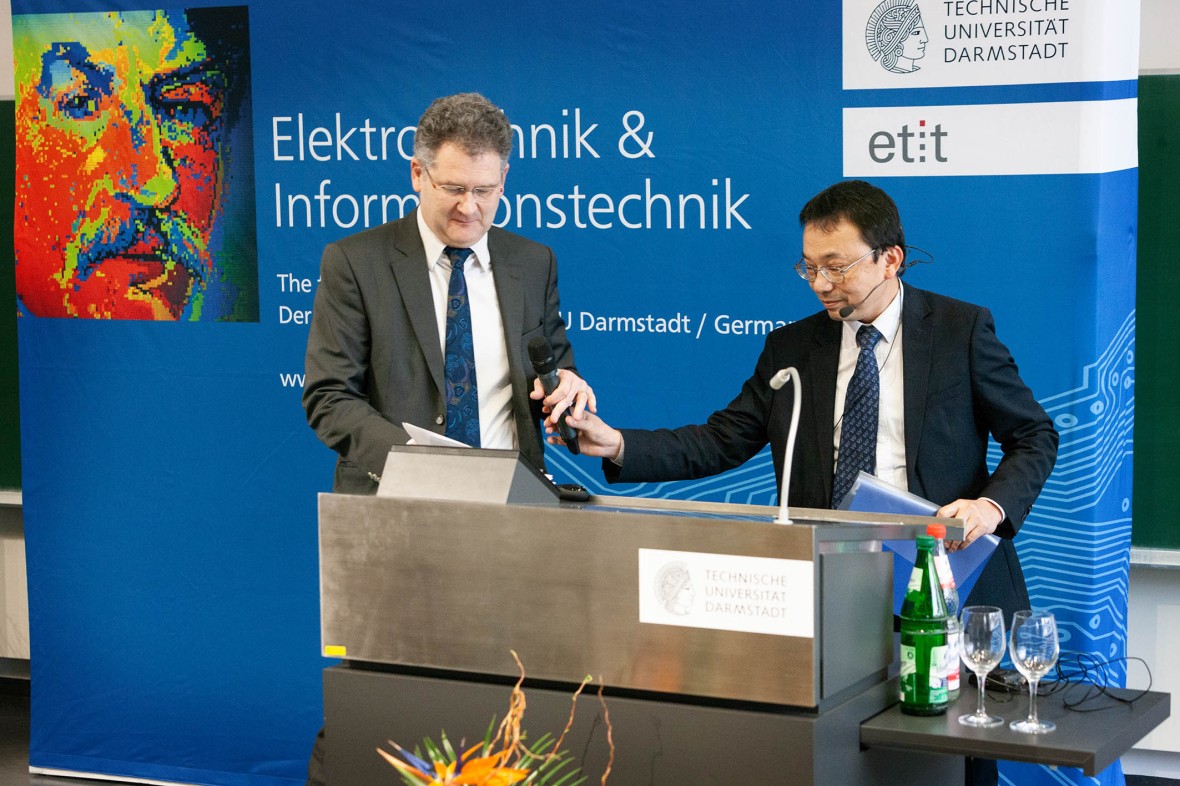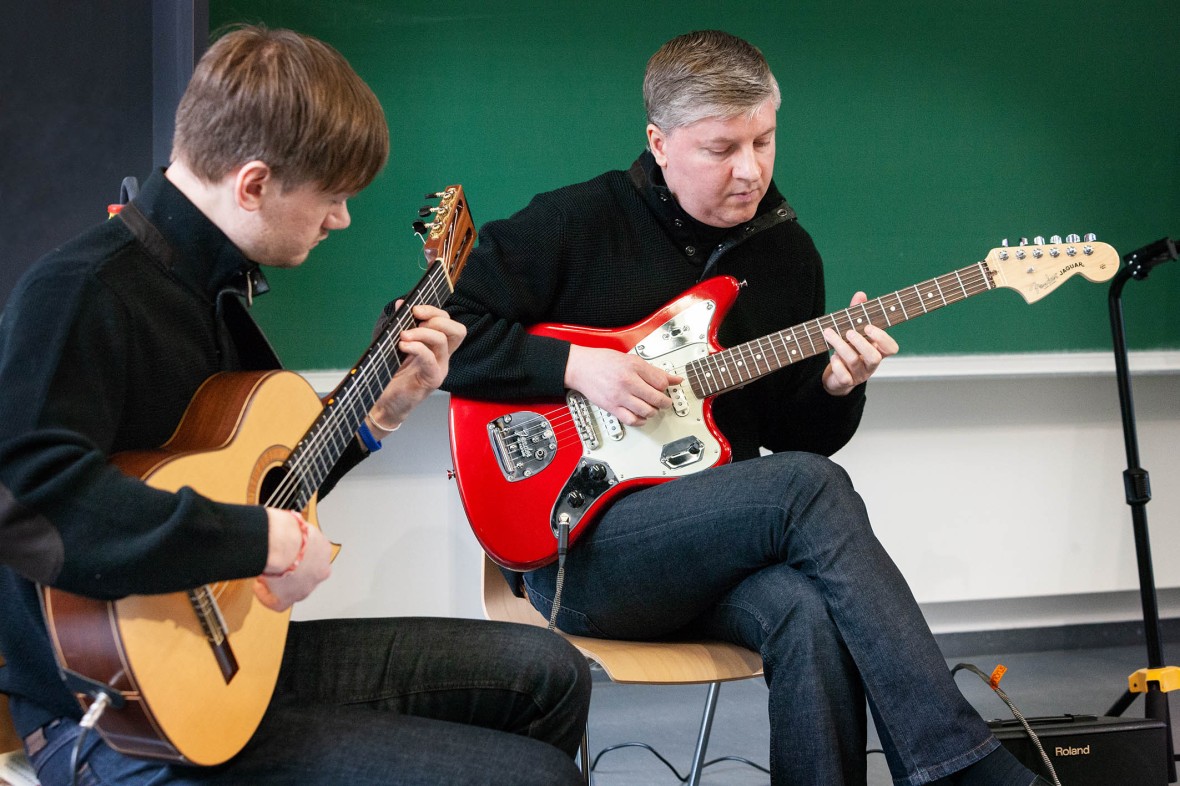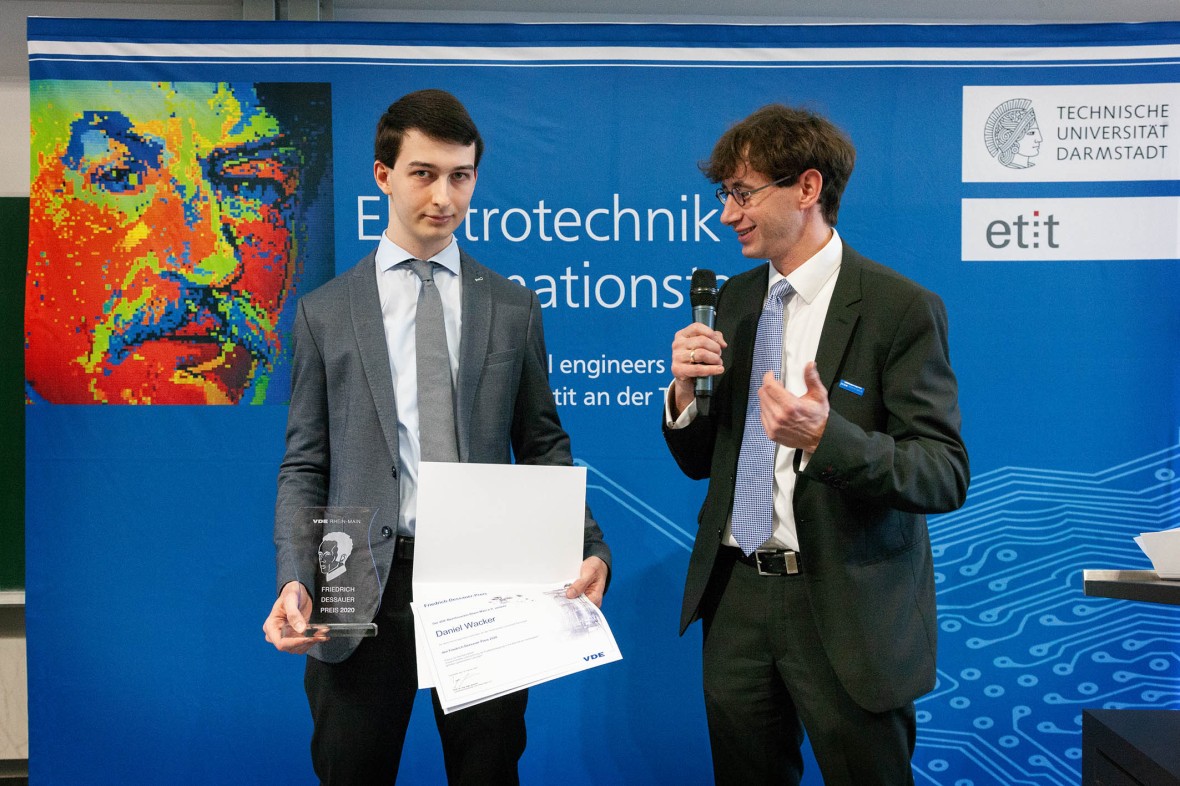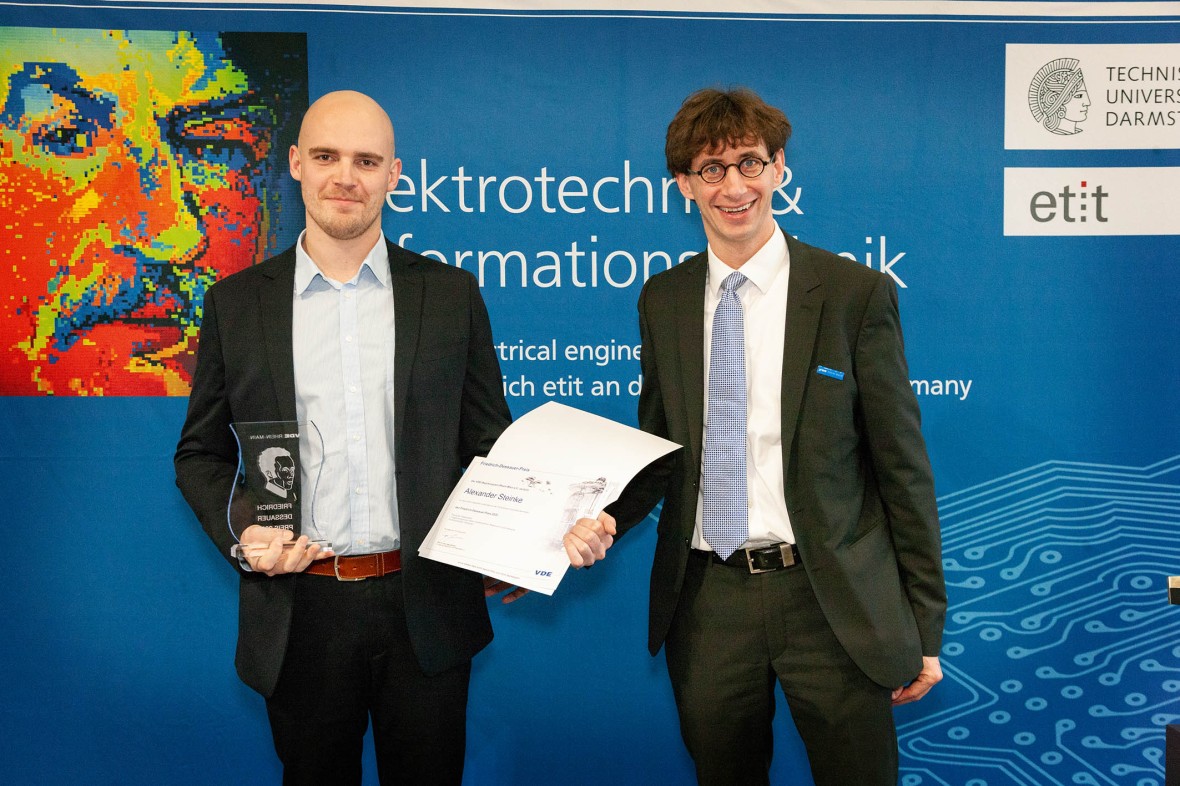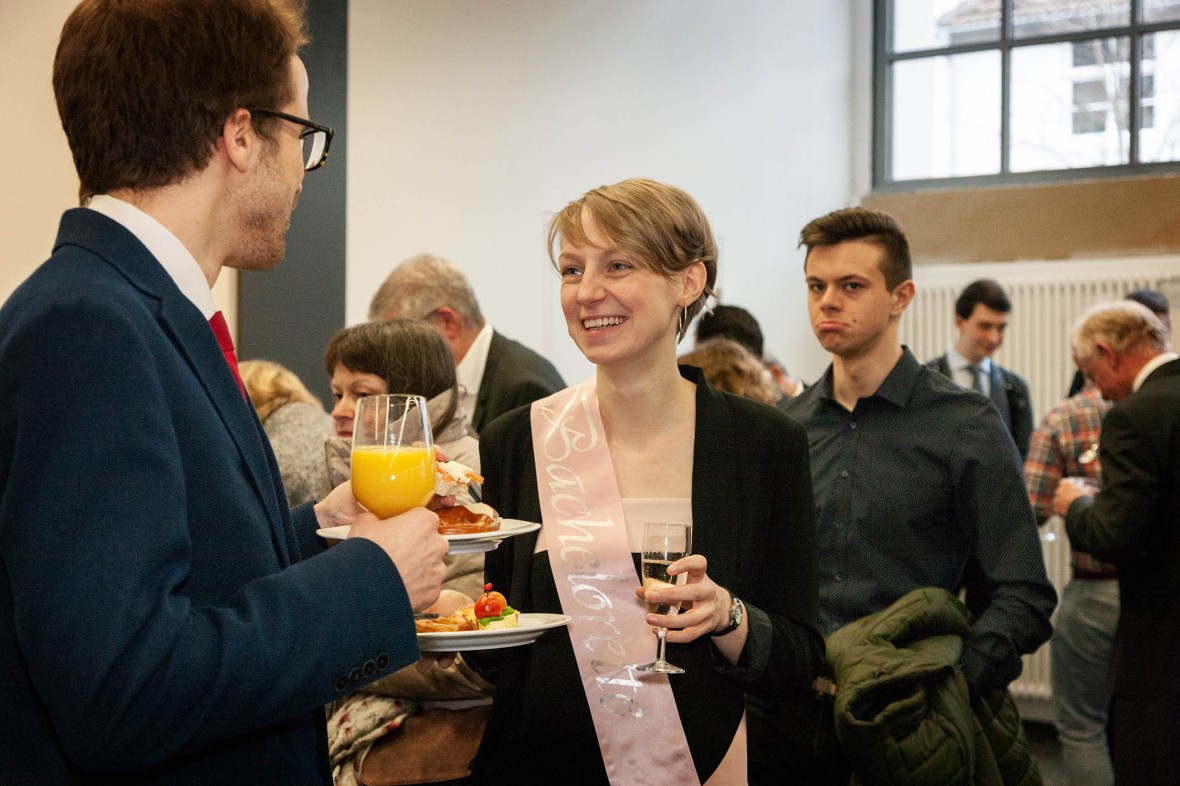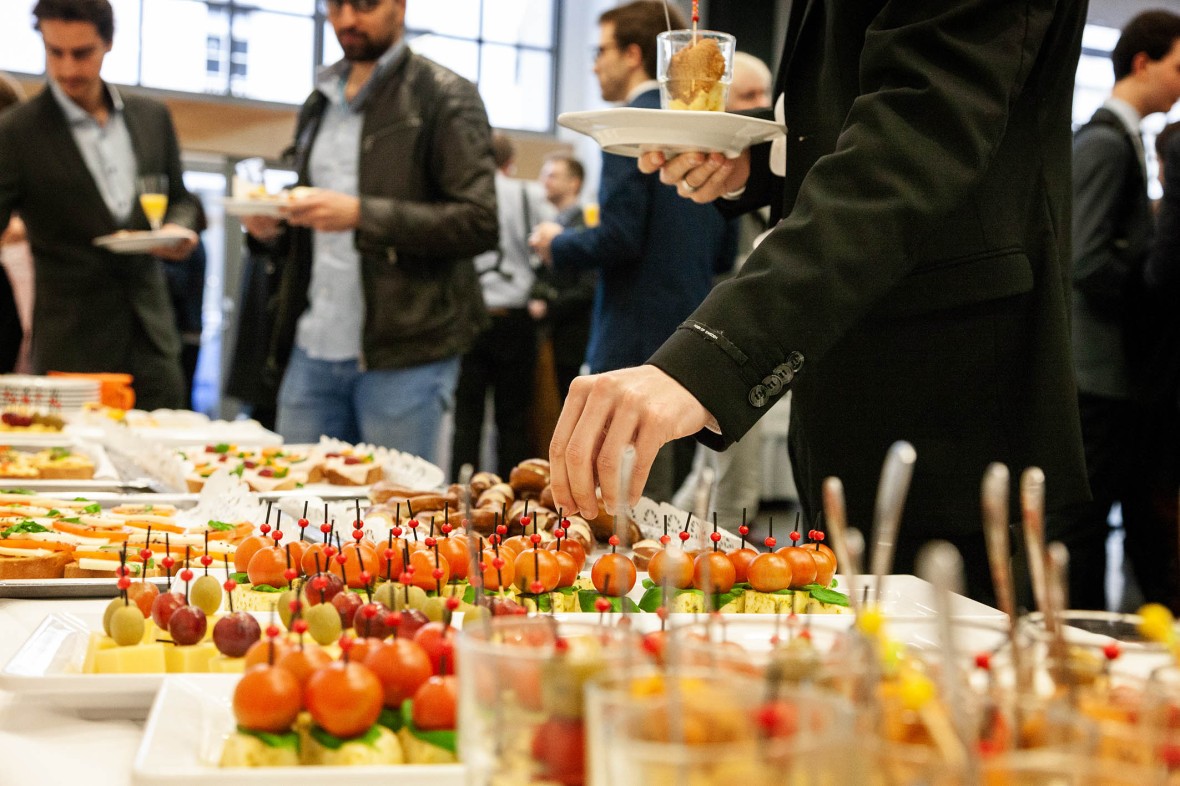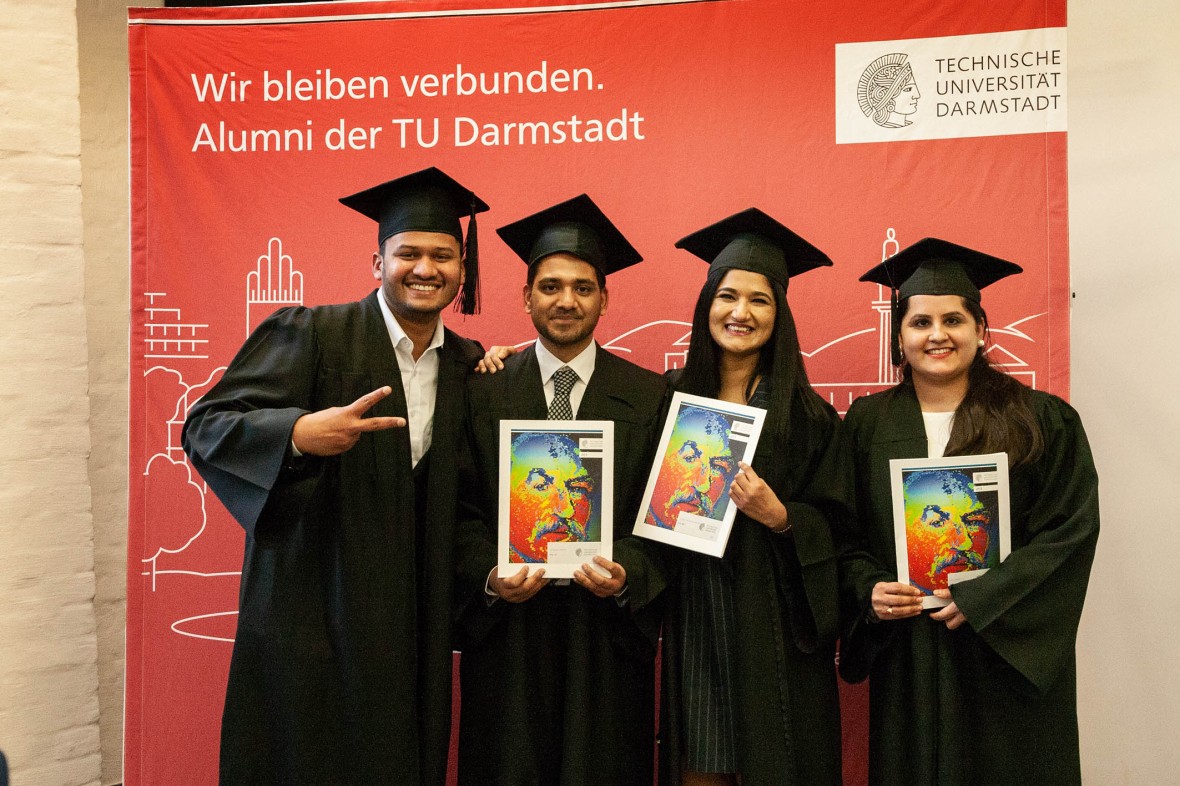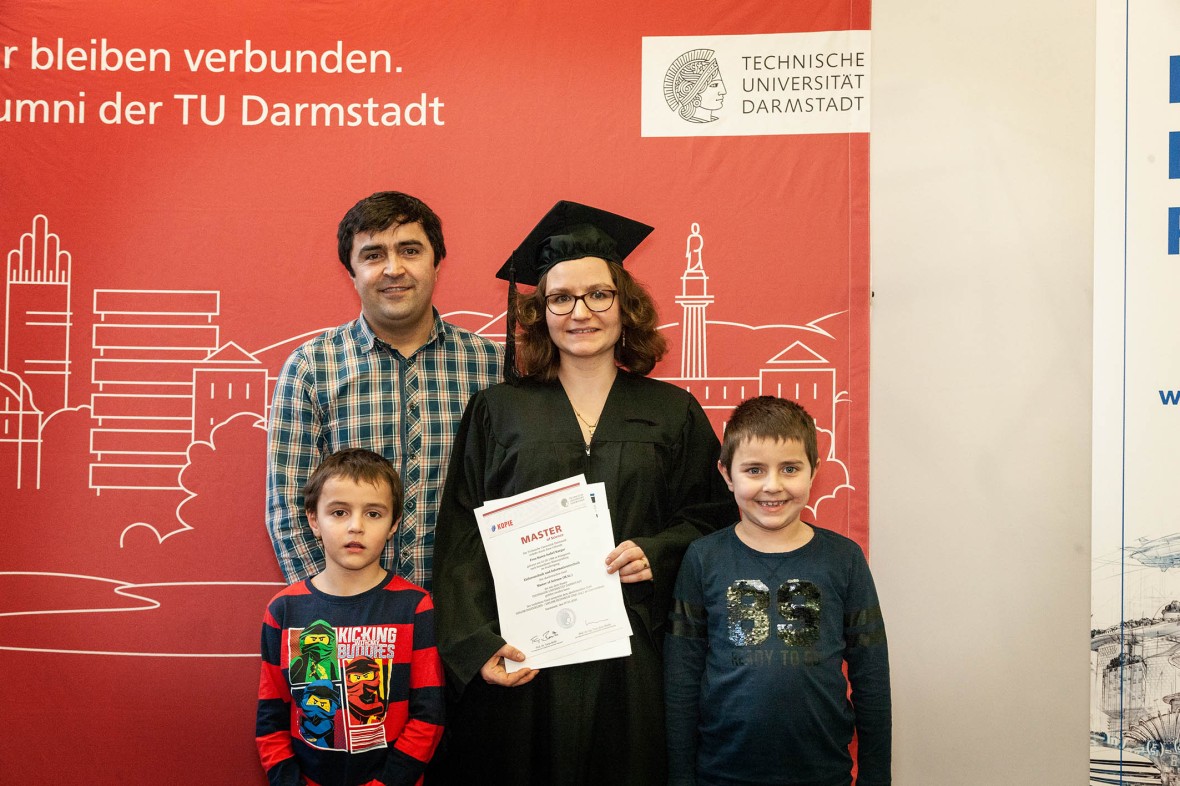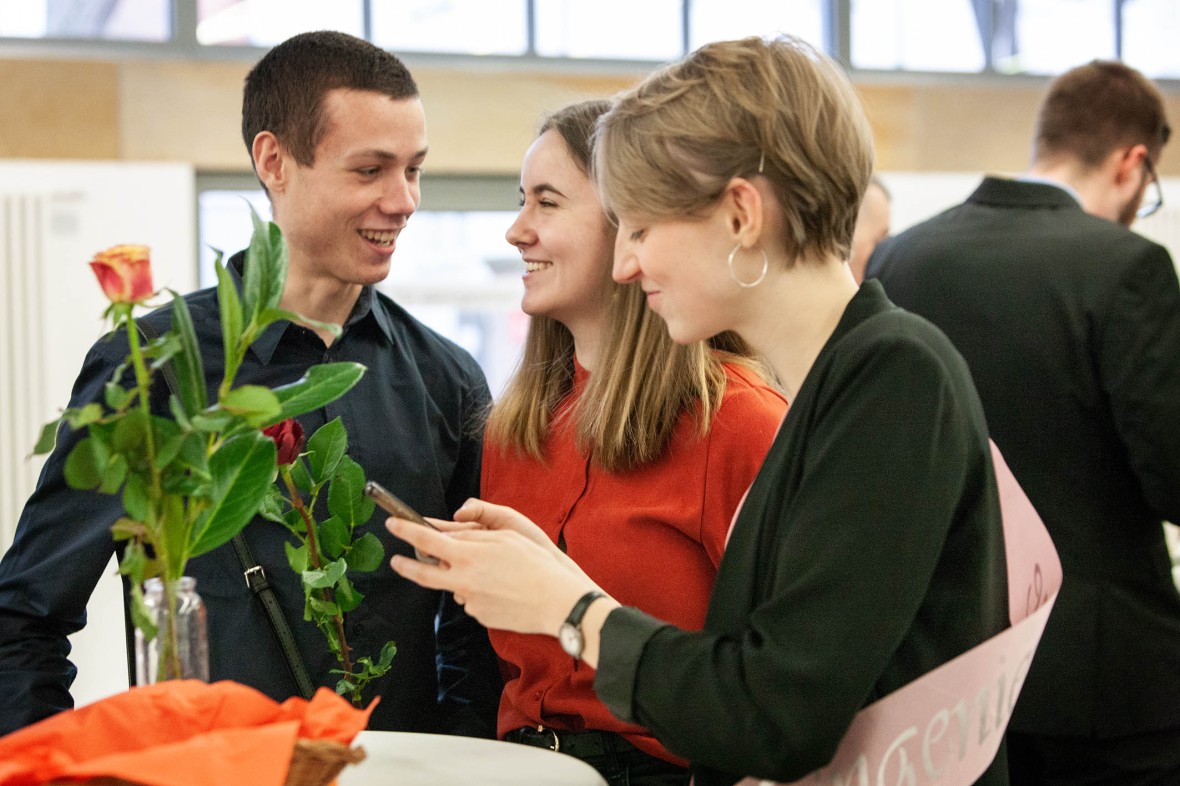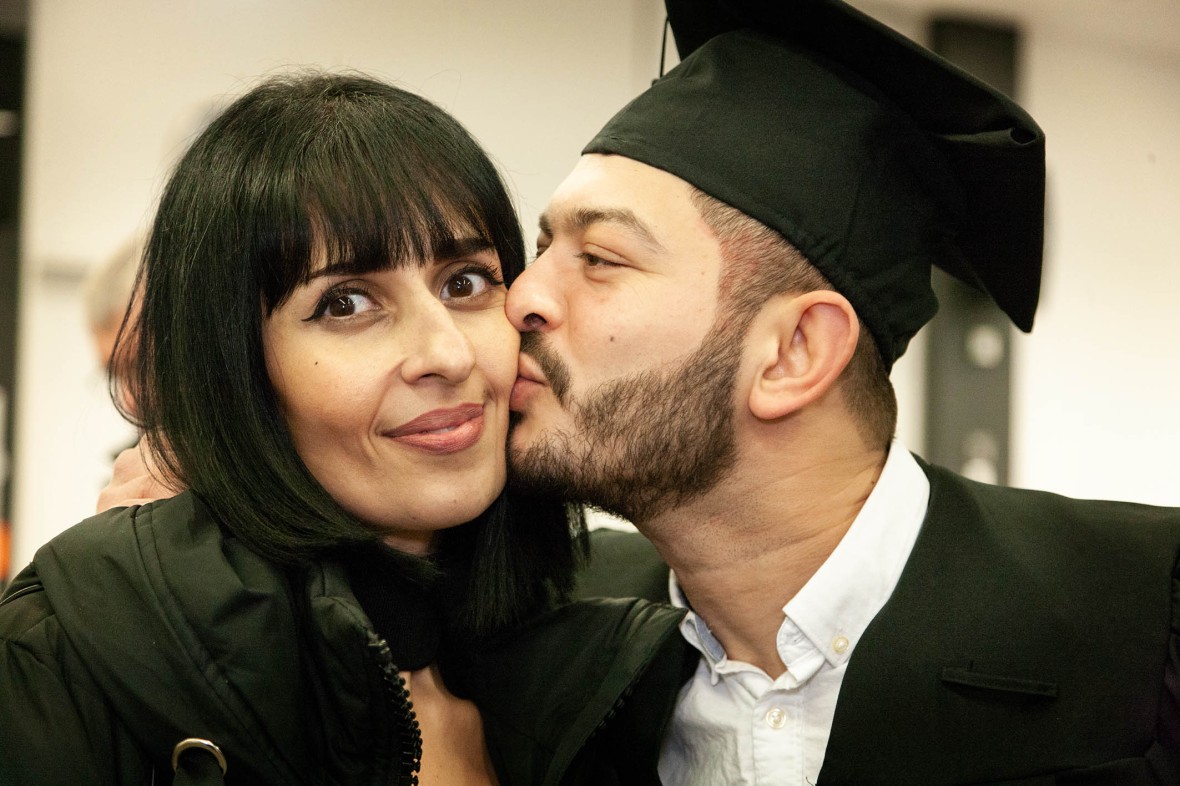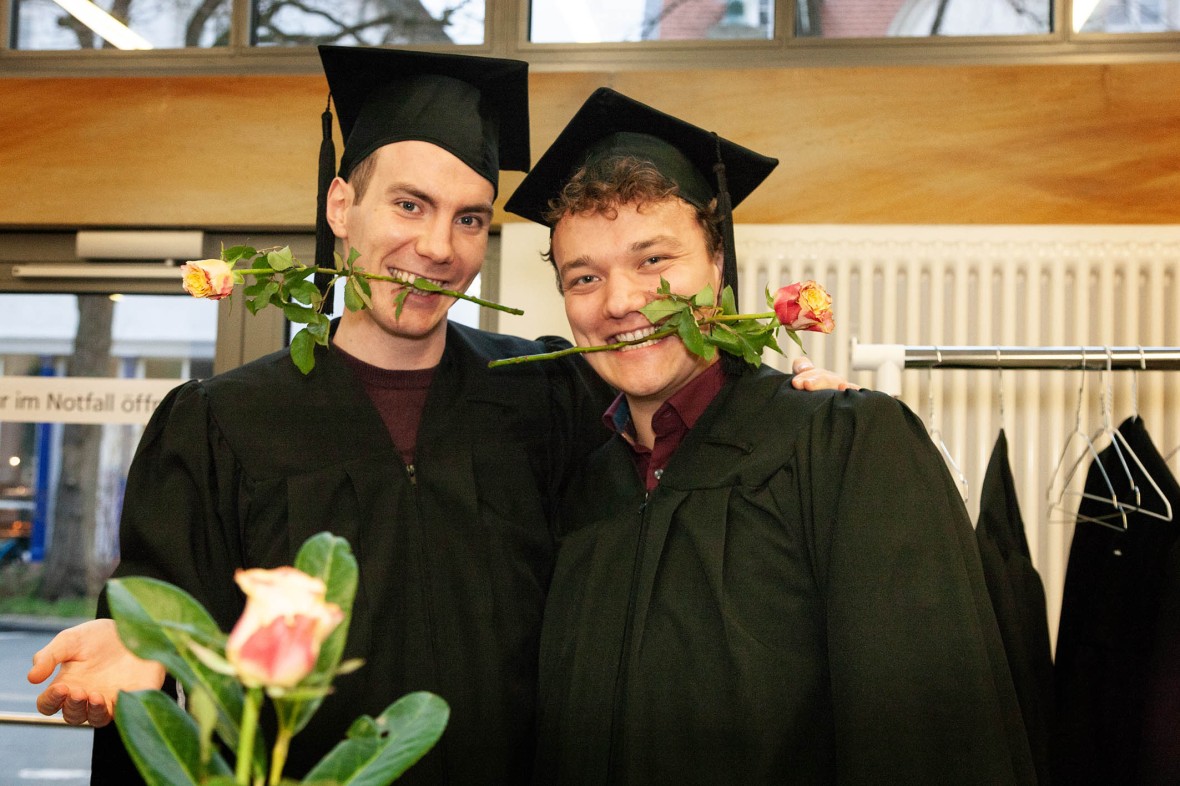 Zurück
Vor
The ceremony was hosted by the Chairperson of the etit Department, Professor Tran Quoc Khanh. Following a concise welcome, he passed on the microphone to Professor De Gersem, the new Vice President for Scientific Infrastructure and Digitization at TU Darmstadt. Prof. De Gersem reminisced about his own graduation ceremony in 1994: "During our graduation ceremony, we were all waiting in a court yard, as we didn't know yet whether or not we had passed our final exams in the first place. At one point, someone on the first floor opened a window and called out the names of all those who hadn't made it. They then had to leave. Everyone else received their degree certificates. There was no sparkling wine, no ceremony, nothing whatsoever." Of course, our current graduates did not have to worry about anything of that kind at all, as the buffet was being setup in the reception area of the Maschinenhaus while they listened to Prof. De Gersem's welcome speech.
Marco Münchhof, an alumnus of the etit department and current board member at Eckelmann AG, spoke next. "Today an important milestone has been reached, leading the way toward a new chapter of life," he said to his audience. The aim of his speech became evident immediately: He wished to pass on advice based on his own experiences. "Life is unpredictable and quite coincidental at times. Hence, do not stubbornly stick to a specific path but keep your eyes open for what transpires to the left and right of it." His concluding motto leaves room for spontaneity: "Open-minded planning rather than coincidental trial and error paves the way to success," said Marco Münchhof.
Following this, several graduates received honours for excellence during their studies: Daniel Wacker and Alexander Steinke received the Friedrich Dessauer Award presented by Professor Ingo Jeromin of VDE Rhein-Main e.V. (the regional Rhine-Main section of the German electrotechnical association) for their outstanding Bachelor's and Master's theses respectively. Erik Emanuel Kubaczka (Bachelor) and Florentin Putz (Master) received their degree certificates along with the Best Student Awards for the 2019/20 winter semester presented to them by etit alumna Kynthia Stavrakakis of Pepperl + Fuchs AG and Marco Münchhof of Eckelmann AG.
Both graduates used this opportunity to thank everyone who had supported them throughout their studies, including their parents and friends. "In addition, many thanks to all the professors who stood wide awake in front of the blackboard as early as 8 o'clock," said Erik Kubaczka. "Being a student has its perks; while we don't have to wake up until the lecture, they have to be up and running from the start."
Next all of the graduates were honoured. One by one, they were asked to step forward and receive their degree certificates from Professor Khanh. During the banquet in the reception area of the Maschinenhaus, all of the graduates enjoyed the excellent food on offer. With sparkling wine and finger food, they celebrated with all their invited friends and relatives, took photos during "Caps and Gowns" and brought their demanding, but rewarding studies to a joyful conclusion.